Not your average customer:
It may look like a creation from a sci-fi movie but the Mantis is a real feat of British engineering that we are very proud to have been a part of.
The Mantis Hexapod Walking Machine is a 2.2 litre turbo diesel powered, 5m diameter walking machine that can be operated either on-board or remote via a WiFi link.
 Matt Denton from Micromagic Systems Ltd, who spent four years developing Mantis, approached us to provide a cooling solution for the hydraulic system, which is crucial to the operation.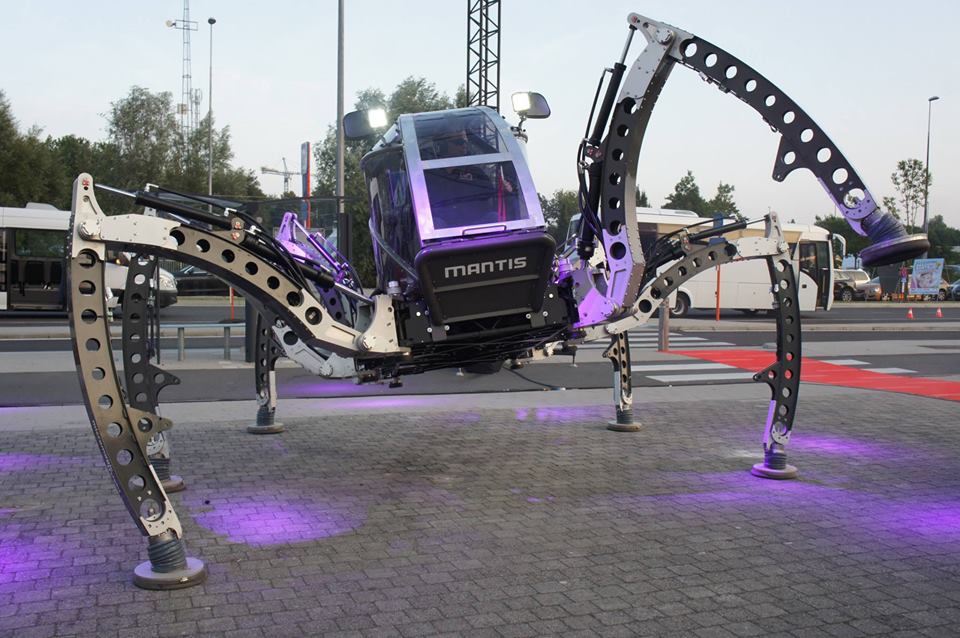 As 1,900kg walking machines aren't the kind of thing we deal with every day, our Sales Manager Ron Sherred visited Matt and his team in Winchester to work out the best cooling solution for the Mantis.
We then took one of our standard T Range coolers and modified it so it could cope with the demands of the Mantis and provide an effective cooling solution.
Matt Denton: "Ron was a great help in specifying the cooler and whenever I needed technical assistance he was happy to oblige. We were glad to have Occo Coolers Telford on board." 
Occo's Allan Cunningham: "We are delighted to have been able to help in the creation of the Mantis. It is a staggering feat of engineering and a sight to behold in operation."
Occo is an official sponsor of the Mantis. For more information go to www.mantisrobot.com and Facebook.